Due to COVID-19 we will be making the following changes to our normal clinic policies to ensure the safety of our patients, staff and community. We appreciate your cooperation:
If you have symptoms of COVID-19 or have recently tested positive please call our office to determine the appropriate timing of your appointment or surgery.
All patients and staff are asked to wear a mask while in office.
We are limiting visitors into the office. We ask that visitors must remain in car if possible.
All exam and testing rooms are cleaned thoroughly in between patient visits.
Welcome Dr. Lauren Keshishian, MD
We are excited to announce that Dr. Lauren Keshishian will be joining our practice in March of 2023! She brings expertise in Cataract Surgery, Diabetic eye care and more. With additional training in Glaucoma she also is one of the few doctors in our area who can provide medical and surgical specialty Glaucoma care. Her practice will be open to new and returning patients.
Medical Eyecare
Diabetic eye exams, Glaucoma treatment, Macular Degeneration, Dry Eye, Cornea consults, eye injuries, eye infections and more.
Surgical Eyecare
Cataract surgery, Corneal transplants, pterygium surgery, glaucoma laser treatment (SLT), Ocular surface reconstruction, secondary lens implant surgery and more.
Laser Vision Correction
Photorefractive Keratectomy (PRK), Laser In-Situ Keratomileusis (LASIK), Intralase (blade free LASIK).
Novi Eye Surgeons
Drs. Lauren Keshishian, Anthony Hsu and Andy Dhaliwal are three of Metro Detroit's most trusted eye surgeons specializing in cataract surgery and comprehensive eye care. In addition to completing medical school and residency training in ophthalmology, our doctors have completed additional specialized training called a fellowship in Glaucoma (Drs. Keshishian and Hsu) and Cornea and Refractive Surgery (Dr. Dhaliwal). They provide world class care in our convenient locations in Novi and Livonia.
Voted Top Doc by HOUR Detroit Magazine 2014, 2015, 2016, 2017, 2018, 2019, 2020, 2021, 2022.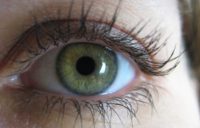 Novi Office
26850 Providence Pkwy Ste 310
Novi, MI 48374
P 248-697-2822
F 888-443-3187
Livonia Office
37595 Seven Mile Rd. Ste 410
Livonia, MI 48152
P 734-655-9010
F 888-443-3187
Hours
We are open Monday to Friday, from 8:00 am to 5:00 pm.